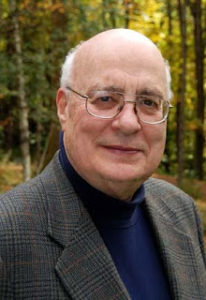 Dan Kellams is a freelance editor and writer with more than fifty years' experience serving national and international clients. He is the author of two books set in his Iowa hometown, a memoir entitled Mistaken for a King: Sketches of a Small-Town Boyhood, and A Coach's Life: Les Hipple and the Marion Indians, the biography of a tough coach in a small town. A Coach's Life was highly praised for its portrait of a stern taskmaster who turned out champions and lived by the principles he taught, even if it meant losing a game—or the job he loved. The book was also praised as a thoughtful piece of small-town history. (www.acoachslife.com)
A native of Marion, Iowa, Kellams is a graduate of Cornell College, Mount Vernon, Iowa, and holds an MS degree in journalism from Columbia University in New York City. His varied career has included serving as an information specialist at the U.S. Military Academy, West Point, New York; working as an editor for Radio Free Europe in Munich, Germany, and promoting a wide range of sports and adventure activities, including mountaineering and jungle expeditions, women's tennis tournaments and bicycle races, and championship speed skiing races. As a writer and editor, he has written a wide range of materials and created publications for such clients as American Express, PricewaterhouseCoopers, Citibank, Reebok, the Sports and Fitness Industry Association, Moody's Investors Services, E. F. Hutton, and many other organizations.
After living in New York City and rural Connecticut for five decades, Kellams and his wife, Elaine, moved to Arizona in 2015.
Contact: [email protected]

Save
Save
Save
Save
Save
Save
Save
Save
Save